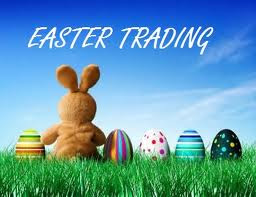 CLOSED THIS THURSDAY - TUESDAY
ORDERS MUST BE IN NO LATER 12H00 WEDNESDAY 1 APRIL 2015
As you know, the final phase of our revamp takes place THIS WEEKEND. This means that we will be closed from Thursday to Tuesday next week. Please make sure we have your orders in by telephone or email by no later than 12h00 WEDNESDAY 1 APRIL 2015.
For all of our walk in customers, we will be operational at BRYANSTON ORGANIC MARKET on Saturday from 09h00 till 15h00, as usual with our limited range of products.
Thank you for your kind understanding. Look out for our incredible specials next week as well for the invitations to our re-launch happening mid May 2015.
HAPPY EASTER HOLIDAYS!
Certified Free Range & Grass Fed Meats.
Read our story

PROTOCOL FOR BRAESIDE FREE RANGE GRASS FED MEAT
We take Free Range and Grass Fed seriously. In fact, we take it so seriously that we have a protocol in place! The green stamp at the top of this page is certification that our meat has been sourced according to this protocol.
The guiding principles of this protocol are –
BEEF, SHEEP, PORK shall not be fed a diet that is not natural to the animal. In particular BEEF and SHEEP shall be raised on a diet almost exclusively of indigenous grass. PORK shall be raised on a diet of forage and may include other feed as long as the feed does not contain meat from the same species.
BEEF, SHEEP, PORK shall be allowed to roam freely in large pastures for the animals' entire lives prior to slaughter and shall not be locked in a feedlot or in man-made structures (whether with or without restraining pens or cages or tethering systems) except at night or during adverse weather conditions.
BEEF, SHEEP, PORK feed shall be free of routine antibiotics and chemicals designed to stimulate growth.
BEEF, SHEEP, PORK shall be slaughtered humanely at a registered abattoir that is close to the farm.
BEEF, SHEEP, PORK shall be transported in a hygienic and safe manner before and after slaughter.
BEEF, SHEEP, PORK shall be deboned and prepared in hygienic premises.
BEEF, SHEEP, PORK shall be advertised as Braeside's Free Range Grass Fed meat by approved customers only.
BEEF, SHEEP, PORK shall be traced from farm to fork.